Back to
rooms
Letras
Mike Langley (US); Carrie and Alex Vik (US)
Carrie & Alex VIK chose all the pieces to create a colourful, funky room with spectacular valley views. View of the hills, vineyard, mountains and reservoir.
Suite with a king or twin beds.
75m 2
Designed to accommodate 2 or 3 guests.
Accommodates an extra bed.
Terrace with a hot tub.
Living room area with a desk.
Coffee maker.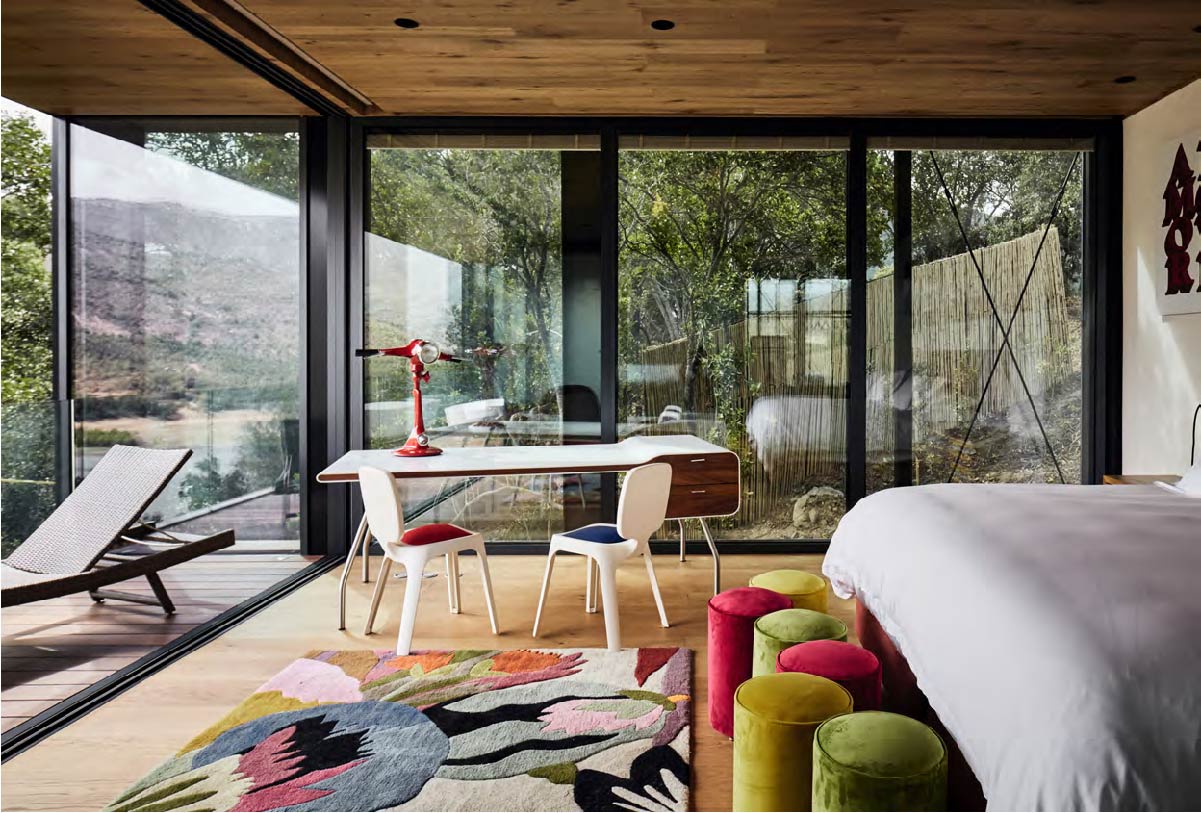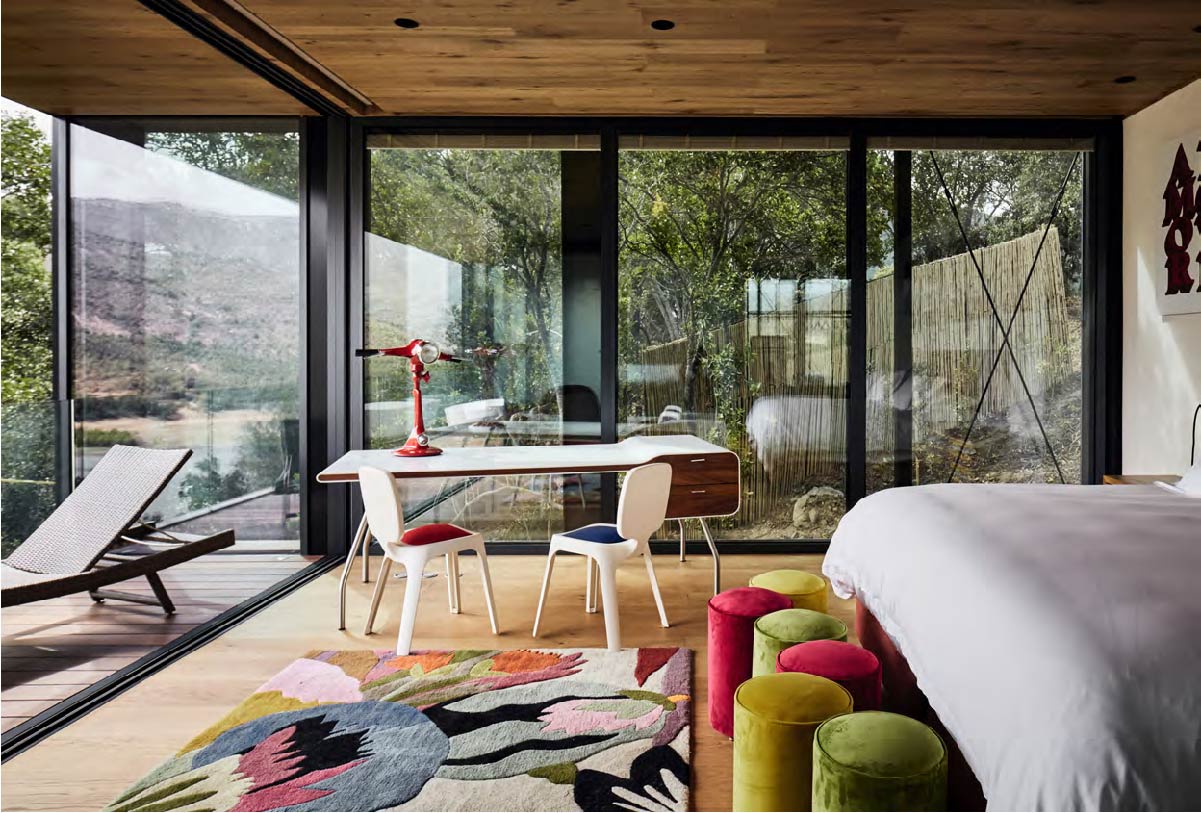 King Size Bed