Back to
rooms
Boho Pop
Zaha Hadid, Roy Tom Wasserman, Alexander Calder. Lichtenstein,
One of the most eclectic bungalows with elements of decoration by Lichtenstein and Zaha Hadid.
Suite with a king-size bed.
75m 2
Designed to accommodate 2 or 3 guests.
Accommodates an extra bed.
Terrace with a hot tub.
Living room area with a desk.
Coffee maker.
View of the hills, vineyard, mountains and reservoir.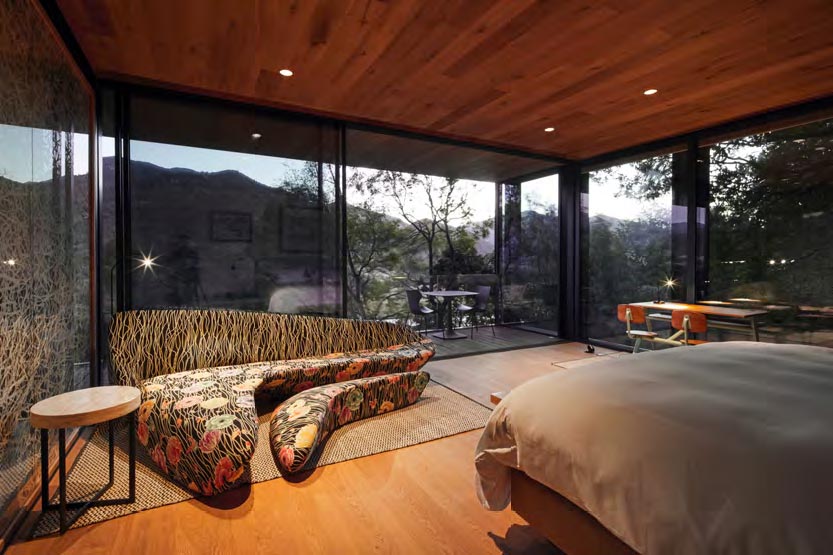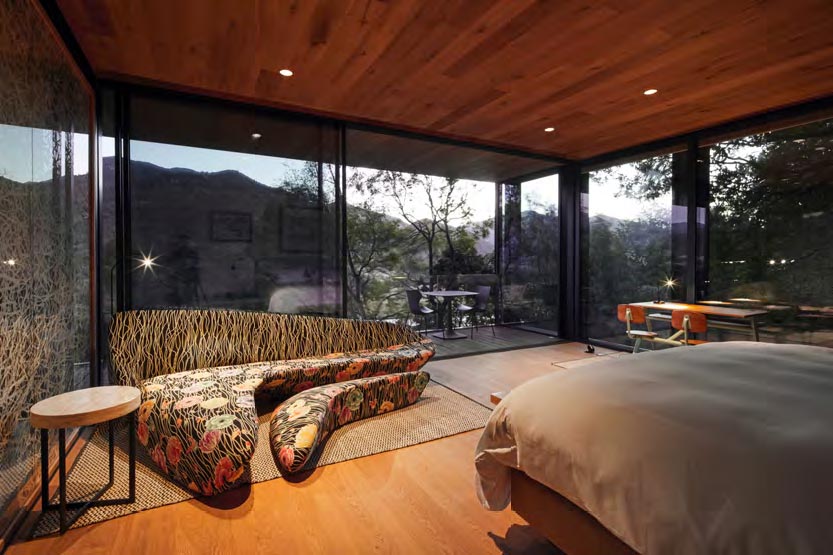 King-Size