Back to
rooms
Chile
Carlos Leppe (1952 – 2015) Chile; Felipe Cusicanqui – Chile.
This suite features characteristically Chilean materials. The door, headboard and bedside tables are made of cactus wood and the floor has gold overlays.
Suite with a king or twin beds.
35m 2
Accommodates an extra bed.
Designed to accommodate 2 or 3 guests. North wing
View of the Falaris – Colchaguilla Valley, its vineyards and hills.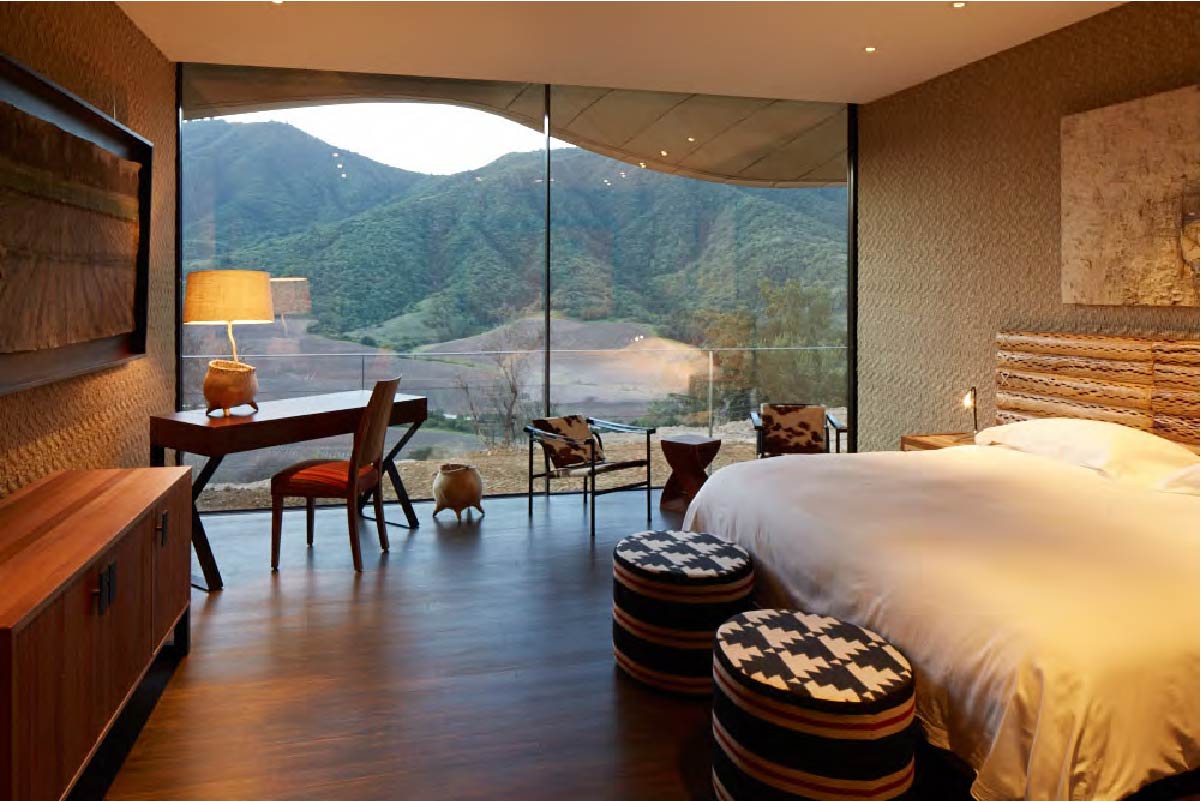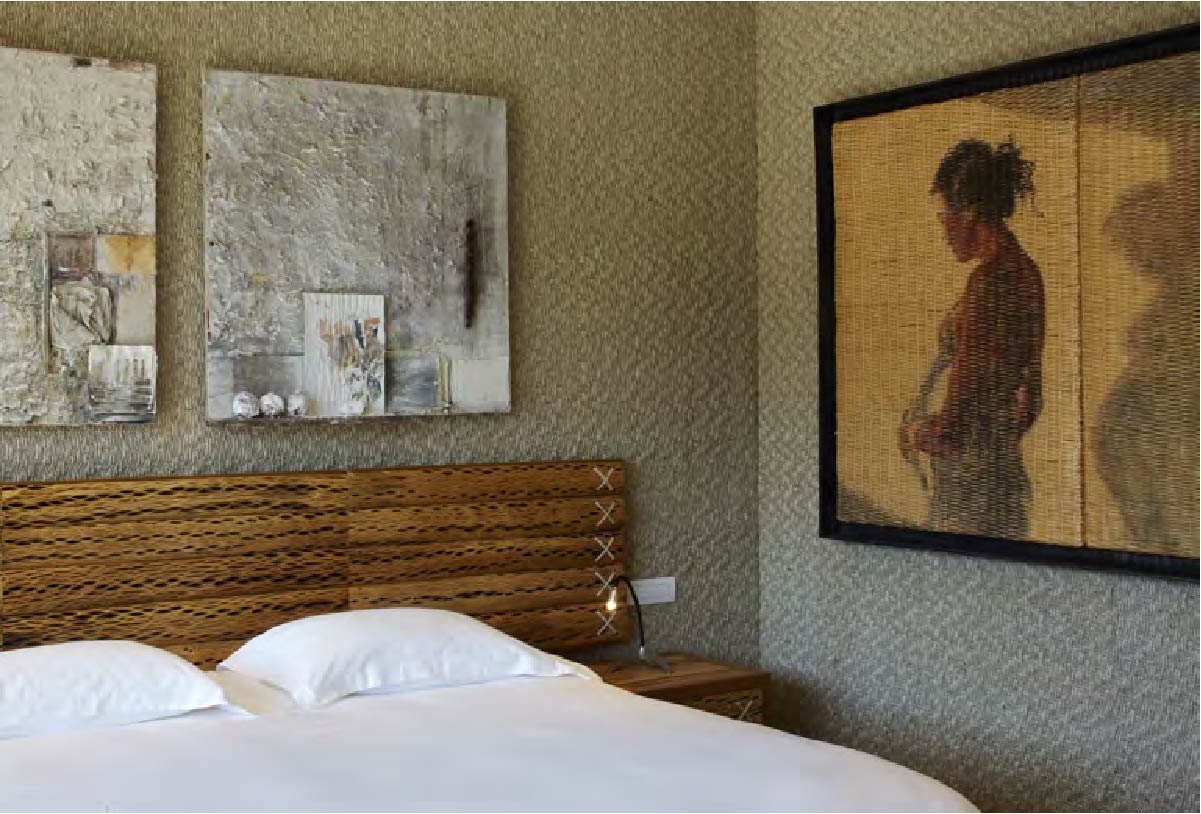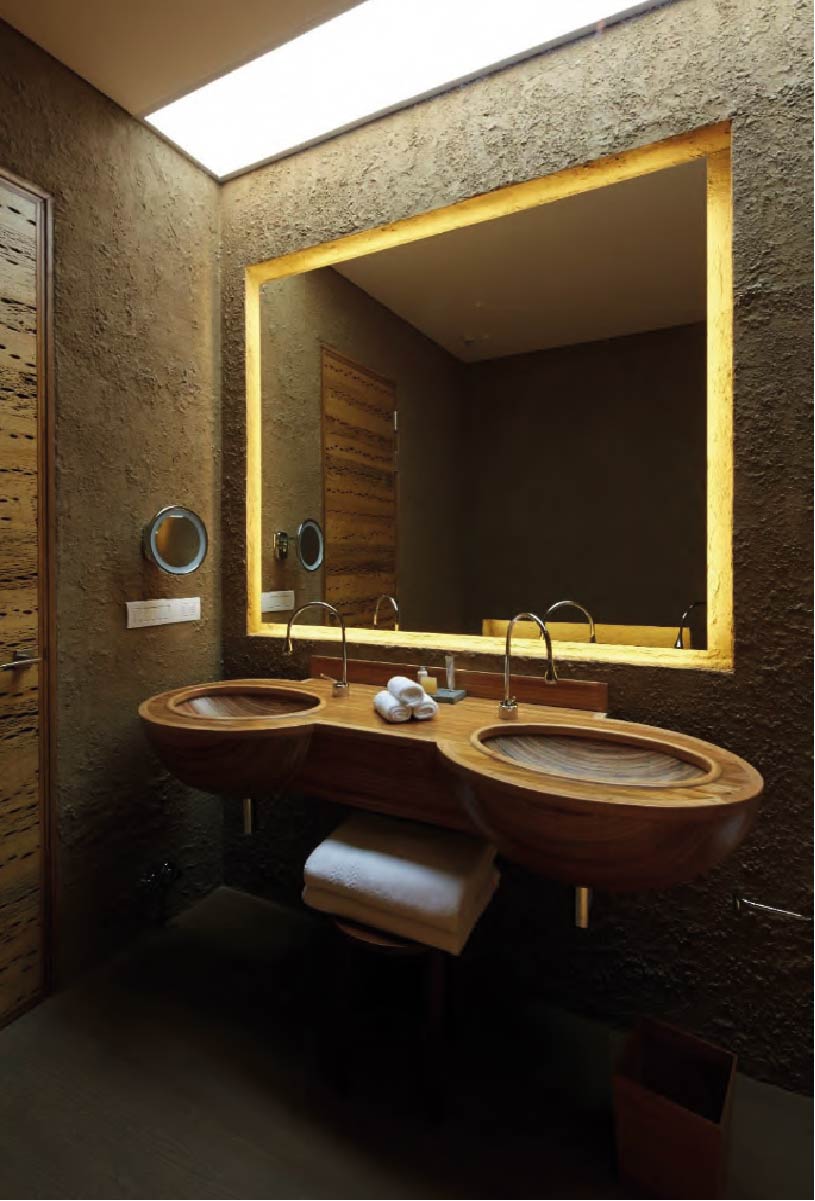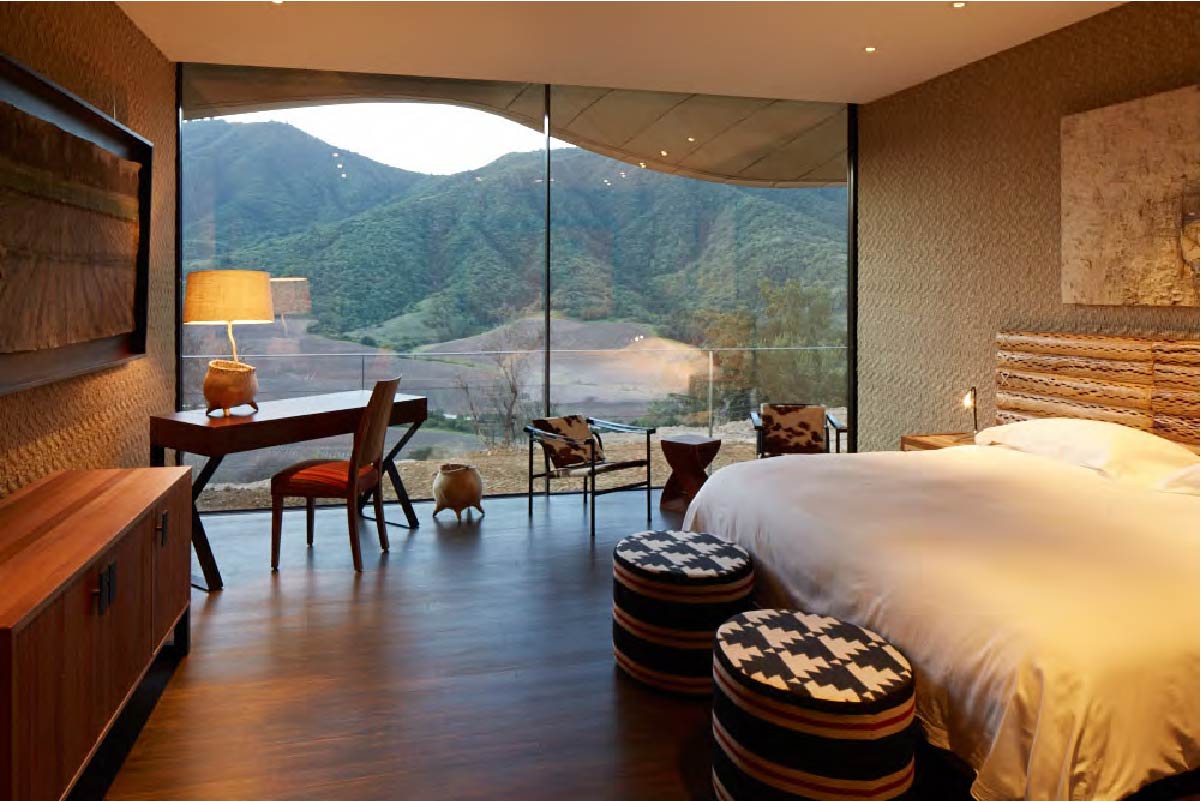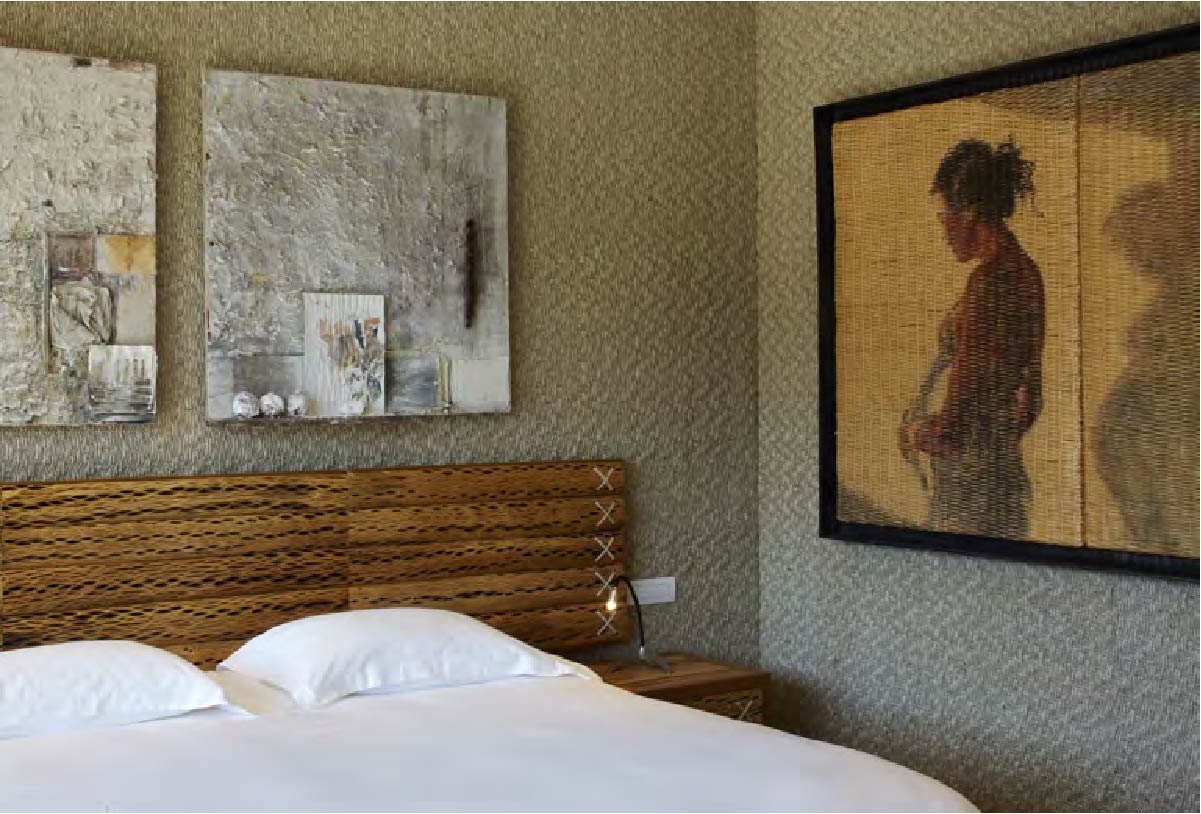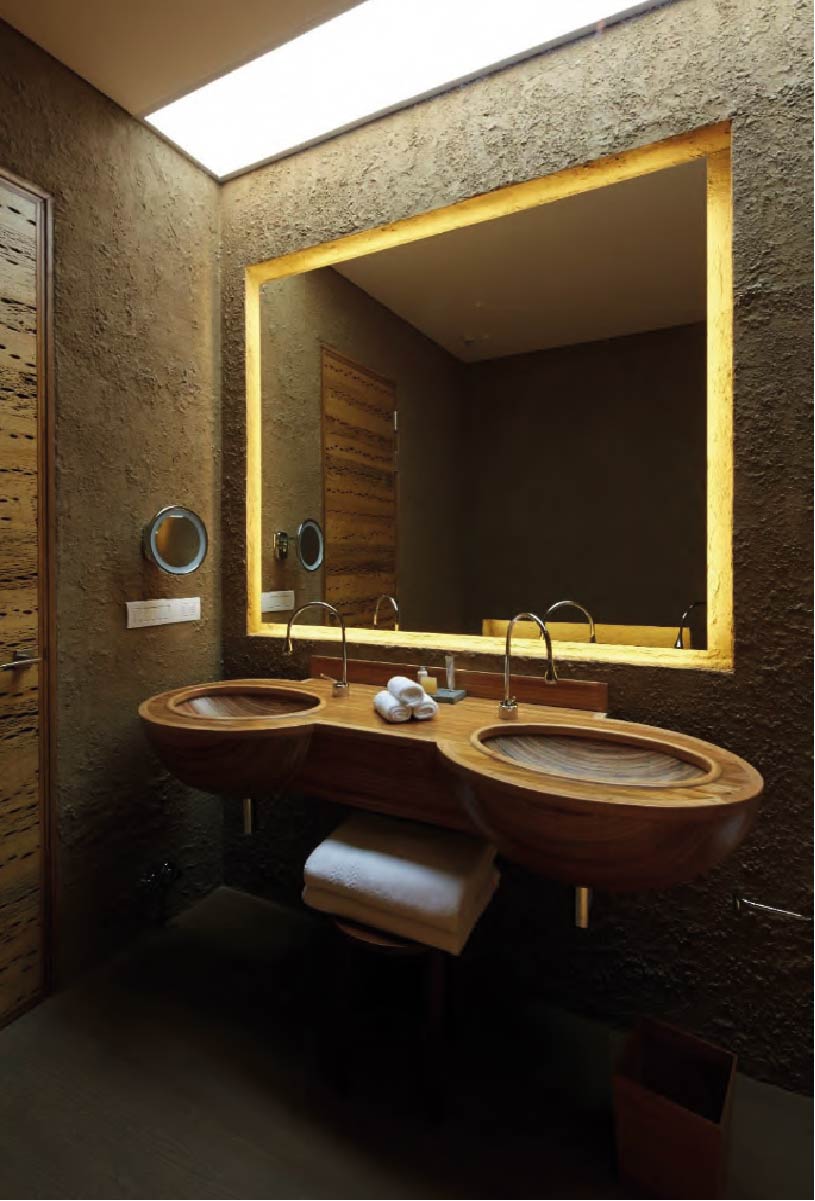 King-Size